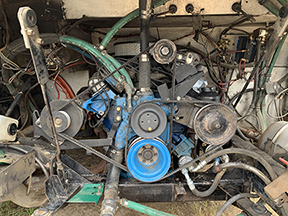 I wanted to get rid of the broken AC compressor and the idler pulley. Wasn't able to delete the idler pulley just yet, so this is my temporary solution to get to Pendelton Whiskey Fest next weekend...and back.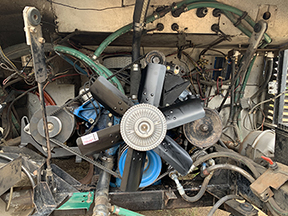 Thought I'd try a fan clutch and standard rotation fan as recommended by Louis Cruse. I would think it will at least keep the radiator cleaner? But my eye will be on the temp gauge.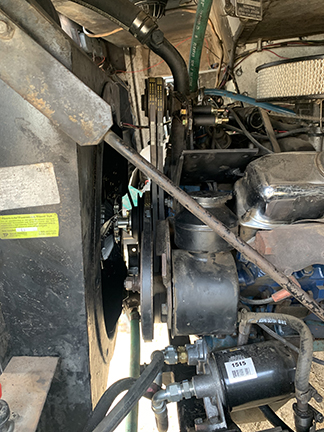 This shows where the fan rides and how things line up using a new double groove water pump pulley, relocating the idler pulley to about where the AC compressor was and dropping the alternator down low. Eventually I'd like to source a 4-groove crank pulley, a 2-groove power steering pulley and get rid of the idler all together.