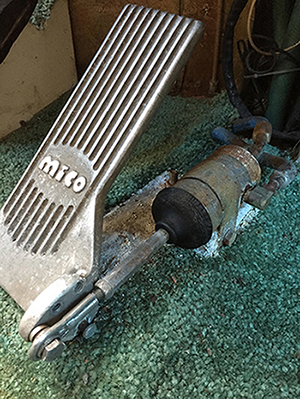 Several people have or have had this abomination. When I first picked up #862 the pedal was almost entirely seized and wouldn't return to idle. Once that was fixed idle would change depending on temperature. Then the hydraulic actuator at the pedal developed a leak. No rebuild kits available. If you have one of these and want to change it out, this is what I did.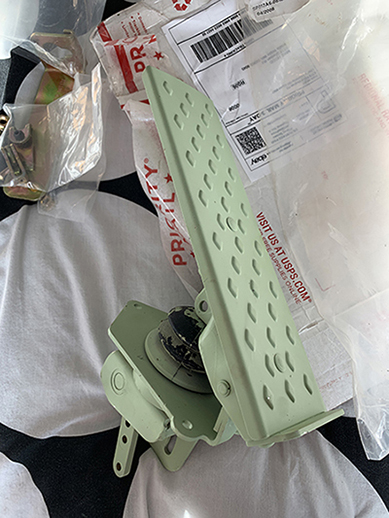 None of my original throttle linkage, bell crank, mounts or cable remained. A Felsted Mechanical foot pedal was the solution. They are around $300 from dealers but I found military surplus on ebay for around $75. May still be available through this link. https://picclick.com/Military-Truck-Felsted-Mechanical-Accelerator-Pedal-320435967322.html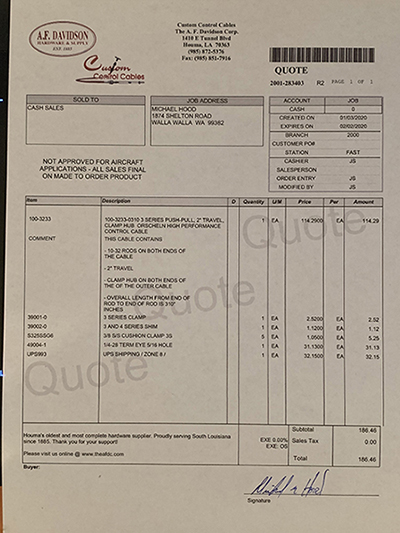 Wish this was clearer, but basically it says I purchased a 310" 3-series Push-Pull cable for 2" of travel with 10-32 rods at both ends. A few other clamps and a terminal eye to finish out the linkage. Length of cable might vary from one coach to another.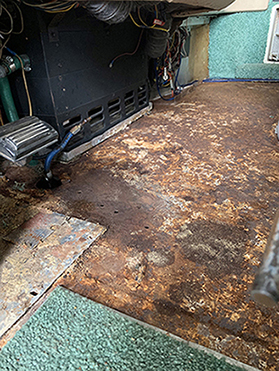 Remove old pedal, carpet, debris and rust. Determine your pedal's new location and mark for cutting.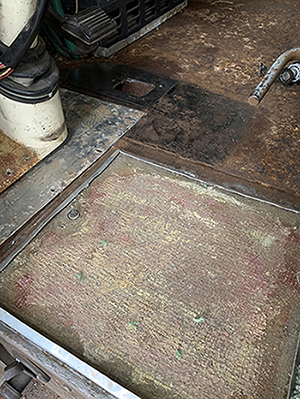 There is a bundle of wires and a shift cable below this area so be sure and locate those items from underneath so as not to cut into them. There is also a second layer of metal that had to be relieved so there was ample room for the pedal mechanicals' full range of motion.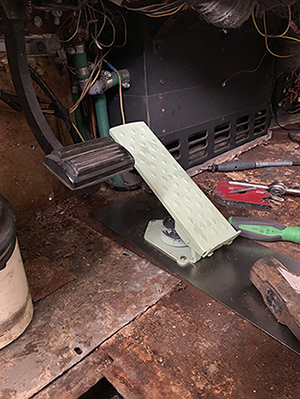 Test fit and check underneath that the pedal will not hit on anything, rub on anything or bind up in anyway.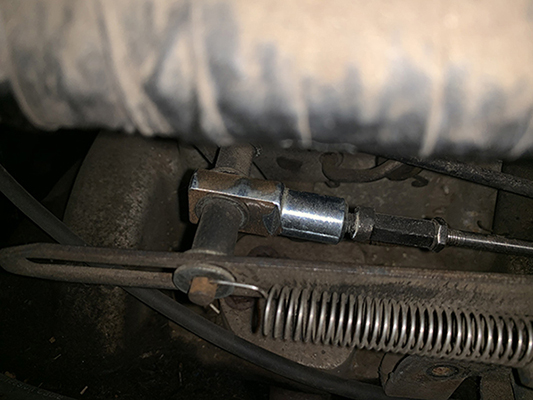 Hook up your linkages.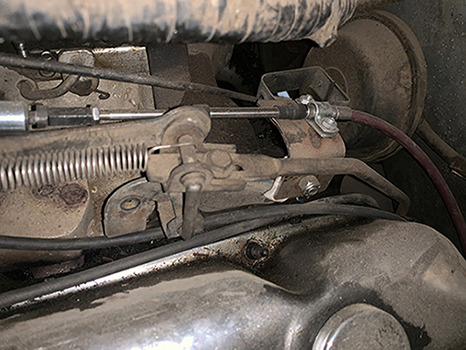 Clamp the cable. Test, test, test.