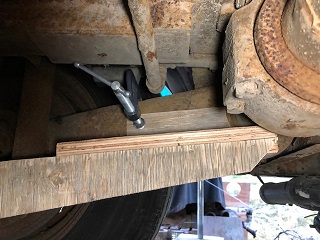 This pic shows that with the 3 1/2" x 5" angle mount bracket in play, there actually may be enough room to get at it with a mig to weld it to the trailing arm.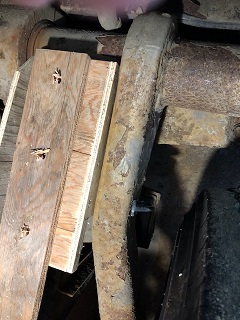 Again, good access for another weld along the entire bottom edge.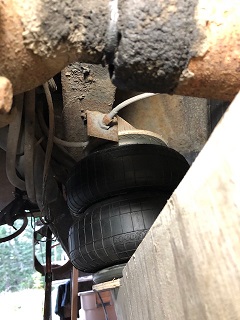 Some simple brake-line re-routing will be in order here to keep stuff away from chaffing the bag.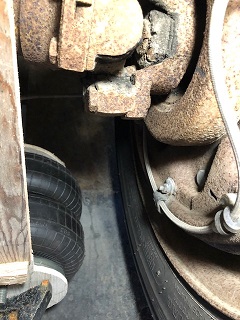 Good 4" or so clearance from bag to tire.